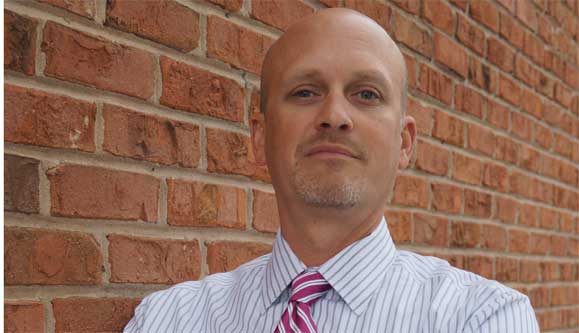 McManes Law
Insurance companies will try to confuse and intimidate you, making your claim stressful and time-consuming. Skip defends your rights, fights for your money, and makes everything as easy as possible.
Skip McManes Fights for What's Right
Insurance companies will try to confuse and intimidate you, making your claim stressful and time-consuming. Skip defends your rights, fights for your money, and makes everything as easy as possible.
Specializing in workers' compensation and personal injury claims, Skip believes in helping people recover financially and emotionally-even if they can't pay big upfront fees.
Skip doesn't charge anything unless his clients collect, because justice shouldn't depend on the size of your wallet.
Skip will guide you every step of the way. He personally speaks with every client, listening closely to build the strongest case possible. He'll appear at your workers' compensation hearing to represent and advise you. Finally, Skip will fight to obtain the highest your settlements, ensuring you get the money on time for your claim.
Georgia Workers Compensation Lawyer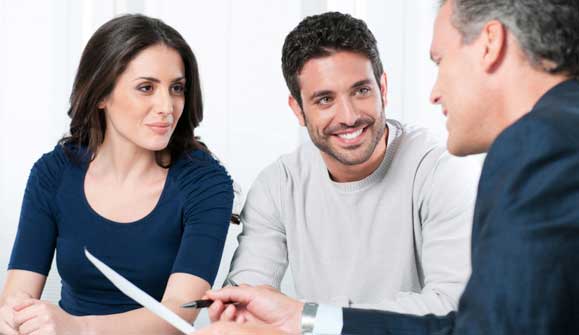 1. The McManes Law Offices are conveniently located in Alpharetta Georgia.
2. At McManes Law, we are experienced professionals representing you and your family in your Work Related Injury Claim. The insurance companies are required to pay for your medical treatment, lost wages, permanent disability rating, and sometimes you can obtain a lump sum settlement.
3. We will help you with your case so you can receive the settlement you deserve. You have the right to representation by an attorney of your choice in connection with a work-related injury. Keep in mind that the workers' compensation insurer is NOT your advocate and will not have your best interest in mind.
4. We are present during your initial workers compensation hearing, usually held Monday through Friday at multiple locations throughout Georgia. During this hearing you will have the opportunity to explain to the Judge your side of the case, however the insurance company will also have a representative. You need a workers compensation lawywer on your side.
5. If you are injured on the job, you may receive medical and income benefits. These benefits are provided to help you return to work. Your dependents may also receive benefits if you die as a result of a job related injury. We make sure you receive all the benefits possible. Compensation for authorized doctor bills, hospital bills, rehabilitation in some cases, physical therapy, prescriptions, and necessary travel expenses are among the many benefit you are entitled to with a work related injury.
6. If you are entitled to weekly income benefits due to lost time at work. We enforce timley payment so, you will have your check on time.
7. When you are able to return to work, but can only get a lower paying lob as a result of your injury, we make sure you are paid additional weekly compensation income benifits are able to earn your regular pay.
8. In the event of your death as a result of an on-the-job accident, your family is entitled to burial expenses and weekly compensation equal to two-thirds of your average weekly wage. Your spouse may also quality for a lump sum settlement.
9. If you do not receive benefits when due, we will enforce penalties required to be paid by the insurance company.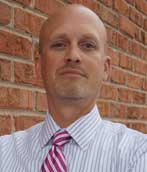 Skip McManes
Skip McManes is a skilled attorney who has dedicated his career to defending the rights of injured workers. With over two decades of experience in personal injury law, Skip has seen firsthand the unethical practices of insurance companies and has made it his mission to fight for justice on behalf of his clients. As a graduate of Johnson High in Gainesville and the University of Georgia, where he earned both a degree in finance and a law degree, Skip brings a wealth of knowledge and expertise to his practice. He is a passionate supporter of the Georgia Bulldogs and currently resides in Alpharetta with his wife and four children. If you are in need of a compassionate and skilled personal injury attorney,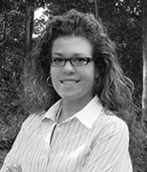 Cheryl Gongora
A passionate legal assistant, Cheryl graduated from the University of Florida and worked for law firms in DC, Florida, and Georgia. She began working for McManes law in 1996 and has spent decades working for the firm, assisting thousands of clients in finding great doctors under the work comp system, and obtaining proper treatment for their pain and suffering while aggressively pushing insurance companies to cover the costs. She serves as a liaison for client's medical benefits as well as litigation coordination involving Court hearings, depositions, and the discovery process. Inspired by clients' recovery and fighting spirit, Cheryl is deeply proud of what she and her colleagues achieve for injured workers. Cheryl has also suffered catastrophic loss and has had to fight insurance companies on a personal level, so she understands how life-altering an accident can become. When not behind her desk, she is an avid yogi, birdwatcher, and enjoys family time watching the Atlanta Braves and traveling.
Sheila Jones
Sheila received a Bachelor of Arts degree in Communications from The University of Texas – Arlington and has been a dedicated legal assistant since 2009 specializing in financial issues. Sheila helps clients receive all the compensation they deserve by pursuing lost wage benefits, reimbursements, processing settlements, and more. Among her interests are outdoor walking and running, attending Atlanta sports and music events, volunteering, and spending time with family and friends. Doreen Janis
Doreen has worked as a devoted legal assistant for over five years with Skip and has a Bachelor's in Communications/Public Relations from Iona College in New Rochelle, NY. As a people person, Doreen enjoys working as a team member and wears many "hats," including accounts payable, client records management, and as a liaison between medical providers and insurance companies. With every case, she places the highest importance on confidentiality, attention to detail, and follow-through to ensure medical bills are paid to ease the client's emotional and financial struggle. Doreen is married with two grown daughters, a Lhasa Apso, and enjoys yoga, walking, travelling and voiceover as a hobby.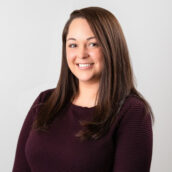 Christina
Christina attended college at the University of North Georgia. She began working at McManes Law in 2019 and has become a passionate legal assistant specializing in client intake. Christina is dedicated to helping injured workers through the work comp process and getting them started on their journey to recovery. When not in the office, you can find her on the lake enjoying family time and playing with her two wild pups.