TRUST
At McManes Law, trust is at the core of our values. We understand that legal issues can be stressful, which is why we strive to build a relationship of trust and transparency with our clients. You can have confidence that we will handle your case with care and work tirelessly towards achieving the best possible outcome for your family's future.

FREE CASE EVALUATION
We offer a free and honest case evaluation to help you understand your legal options. We will assess the details of your case, answer any questions, and provide you with clear and transparent advice. We believe in being upfront and honest about your chances of success, so you can make informed decisions about your case.

NO FEE UNLESS YOU COLLECT
We understand that the cost of legal representation can be a concern for many people. That's why we work on a contingency fee basis, which means you don't have to pay anything unless we successfully recover compensation for you. We are fully committed to getting you the compensation you deserve.
Skip McManes Personal Injury Lawyer
In Georgia
If you have been injured due to the negligence or recklessness of someone else, you may be dealing with a lot of pain, stress, and financial uncertainty. Medical bills can pile up quickly, and you may be unable to work or participate in activities that you once enjoyed. In these difficult times, it can be hard to know where to turn or who to trust.
That's where Skip McManes Personal Injury Lawyers comes in. Our experienced team of attorneys is dedicated to helping victims of accidents and injuries get the compensation and justice they deserve. We understand how overwhelming and frustrating it can be to navigate the legal system on your own, especially when you are dealing with the physical and emotional aftermath of an injury.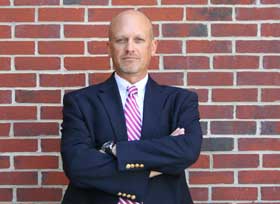 Our focus is on you, the client. We listen to your story, answer your questions, and provide guidance every step of the way. We know that every case is unique, and we approach each one with the attention to detail and personalized care it deserves. We work tirelessly to investigate the facts, gather evidence, and build a strong case on your behalf.
At McManes Law our Personal Injury Lawyers, we handle a wide variety of cases, including car accidents, truck accidents, motorcycle accidents, slip and falls, dog bites, wrongful death, and more. We understand that no two cases are the same, and we tailor our approach to fit your specific needs and goals.
Our firm is proud to serve the Alpharetta and greater Atlanta areas, and we are committed to helping our clients get the justice they deserve. We believe that everyone should have access to quality legal representation, regardless of their financial situation. That's why we offer a free initial consultation, and we work on a contingency fee basis. This means that you pay nothing up front, and we only get paid if you win your case.
If you have been injured and are in need of an experienced, compassionate personal injury lawyer in Alpharetta or the surrounding areas, don't hesitate to contact McManes Law. We are here to help you navigate the legal system and get the compensation and justice you deserve.
Contact McManes Law today to discover how Skip and his dedicated staff can help you protect your rights. No fee unless you collect. Guaranteed.
Meet the Dedicated Legal Professionals of McManes Law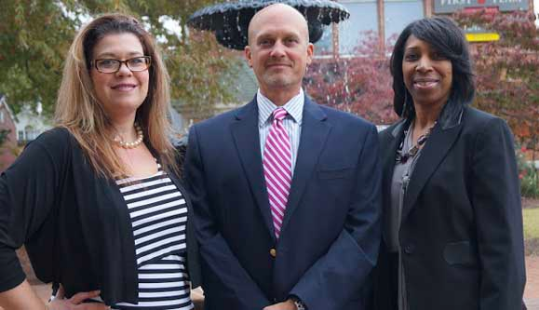 At McManes Law, we understand that dealing with insurance companies and legal proceedings can be daunting and overwhelming, especially when you're dealing with a personal injury or workers' compensation claim. That's why we're here to help.
Skip McManes, the founder and lead attorney of McManes Law, has dedicated his career to helping people who have been injured due to someone else's negligence. He knows how difficult it can be to navigate the legal system and fight for your rights and compensation on your own. That's why he and his team provide dedicated and personalized legal representation to every client.
Skip's expertise in workers' compensation and personal injury law allows him to advocate for his clients in a way that achieves the best possible outcome for their case. He believes that justice shouldn't depend on the size of your wallet, which is why he doesn't charge anything unless his clients collect. This means that he will only get paid if he wins your case and gets you the compensation you deserve.
Throughout the entire process, Skip will guide you every step of the way. He takes the time to personally speak with every client, listening closely to their unique circumstances and building the strongest case possible. He'll appear at your workers' compensation hearing to represent and advise you. Finally, he'll fight tirelessly to obtain the highest possible settlements, ensuring that you get the money you need on time for your claim.
At McManes Law, we pride ourselves on providing compassionate and effective legal representation to those who need it most. Whether you're dealing with a catastrophic injury or a workers' compensation claim, we're here to fight for your rights and help you get the compensation you deserve.
FREE CASE REVIEW
Contact us online today and take advantage of our FREE initial consultation.
Mr. Skip and his staff did a fantastic job ! The staff was also very kind ! Thank you all so much! I recommend these guys to anyone that's going through what I was going through !

Great job thanks again
I just finished working with Mr. McManes and I have to say, it was a lot better than I could have ever hoped for. I came to him with an impossible situation and not only did he try but he went in like we had the upper hand!!!!! I definitely recommend it!!!!!!

Great job thanks again
They communicate and keep you up-to-date on everything going on with your case I would recommend down to anybody who has a problem with workman's comp.

Great job thanks again