Alpharetta Spinal Cord Injury Attorney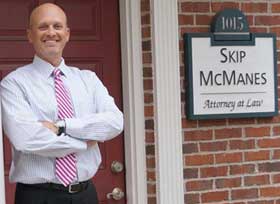 Understanding spinal cord injury law requires a range of knowledge best found with an Alpharetta spinal cord injury attorney.
The spinal cord runs up the middle of the back. It manages a bundle of nerves, sending signals between the brain and body. When you suffer an injury in this region, it is either a fracture or dislocation of the vertebrae that make up the cord. The damage can leave breaks or tears. There can also be damaged with pieces of vertebrae crushed into nerves. Signals will be disrupted. This can lead to everything from handicapped movement to paralysis. There can be numbness, loss of sensation, lack of coordination, and extreme pain or pressure in the head, neck or back.
An Alpharetta spinal cord injury attorney understands what such an injury can do to anyone's life. Treatments can include medication, rehabilitative therapy, braces, surgeries and traction. The sufferer's condition could require assistive devices and mobility aids that can be either long- or short-term. A spinal cord injury can be debilitating on an entire family. There can be loss of wages, impacting financial stability. Once simple tasks like going to the bathroom and feeding oneself can be difficult, requiring physical aid. The expense of a home aide may be needed.
And we haven't even covered the immeasurable suffering this condition can inflict on everyone around the victim. To start, the event alone that can create the injury will be traumatic. The most common causes are motor vehicle accidents, falls, acts of violence and mishaps during sports.
As an Alpharetta spinal cord injury attorney will advise, many spinal cord injuries are the result of third-party negligence. This is when another person or entity's actions cause the incident that leads to the injury, such as when a distracted driver sideswipes a motorcycle or someone slips and falls on an unstable staircase. Spinal injuries have also resulted from faulty airbags.
If you or someone you know is a spinal injury victim, the result of an accident, the victim and their family could be entitled to compensation for everything from medical expenses and suffering to lost income. The responsible party could be the owner of the property where the accident took place, a motorist or a company that designed a defective product. But you can't know until you consult with a lawyer. These matters involve complex legal and medical issues. Only an Alpharetta spinal cord injury attorney experienced in them can best represent your interests.
Contact McManes Law Today
If you have suffered a serious personal injury or had a loved one perish due to the negligence of others, contact Skip today and let him and his team begin the process of helping you obtain the financial compensation you so justly deserve. Contact McManes Law at 770-645-8801 today, and Skip McManes and his team will speak to you within one business day to discuss your case and the options associated with it. Rather than sit back and do nothing, let Skip and his team of experts make those who were negligent accept responsibility for their actions today.
Call now to get the personal injury representation that you need and deserve!