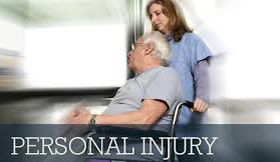 Georgia Personal Injury Attorney
Personal injury law can be very complex, especially for individuals with no experience in this area, which is why hiring a personal injury attorney is necessary in most cases. If you are a resident of Georgia, or have been the victim of a personal injury within this state, you should contact a Georgia personal injury attorney to determine if you have a case.
Skip McManes is an experienced attorney in personal injury law, and he will fight to make sure that you or your loved one receives the compensation that you deserve pertaining to your personal injury.
What are the Benefits of a Georgia Personal Injury Attorney?
There are many benefits associated with hiring a personal injury attorney. There are complex rules associated with personal injury law that an attorney will fully understand; you could also need an attorney to ensure that you receive fair compensation, especially if your injuries cause your compensation to vary from the norm. Sometimes insurance companies refuse to settle personal injury matters in good faith, but a personal injury attorney could use their skills to make sure the insurance company gives you the benefits that you deserve.
Some people are injured, but they do not have insurance. However, the Law Offices of Skip McManes can still fight to help you receive the quality medical care for your injuries, in addition to other benefits that you are entitled to. Some Georgia personal injury attorneys have strong relationships with chiropractors, doctors, dentists, and other medical professionals that offer medical care to treat clients on a medical lien basis. This means once the personal injury case has been closed, the medical costs can be deducted from the settlement.
Personal Injuries that Require a Lawyer's Help
You can hire a Georgia personal injury attorney for any type of case; however, there are some serious injuries that will almost always require you to have some type of legal representation when going up against insurance companies. Some of those personal injuries include:
Permanent Disabling or Long-Term Injuries
Severe Injuries
Medical Malpractice
Toxic Exposure
Analyze your medical records to determine the extent of your injuries
Skip McManes is a Georgia personal injury attorney, and his highly-qualified team will contact you within one business day to discuss your options. Remember that you do not pay anything unless you receive compensation. A great Georgia personal injury attorney will provide the highest level of service to his clients, which is exactly what the Law Offices of Skip McManes does for each and every client.
Call now to get the personal injury representation that you need, and deserve!