Nursing Home Abuse Attorney
Nursing Home Abuse Lawyer – Protecting Your Loved Ones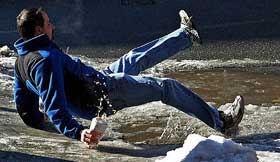 Are you concerned that your loved one may be suffering from nursing home abuse or negligence? You are not alone. Unfortunately, nursing home abuse is a prevalent issue in our society. It can include physical abuse, emotional abuse, financial abuse, neglect, and more. The consequences of nursing home abuse can be devastating, leading to serious injuries, illness, and even death.
At Skip McManes Law, we are dedicated to fighting for the rights of the elderly and vulnerable in nursing homes. Our experienced attorneys have successfully represented victims of nursing home abuse and their families, holding nursing homes and their staff accountable for their actions.
If you suspect any form of nursing home abuse, it is crucial to take action immediately. We understand that this can be a difficult and emotional time for you and your family. That's why we are here to help. Our compassionate attorneys will guide you through the process of reporting the abuse and pursuing compensation for your loved one.
We work with medical experts, investigators, and other professionals to build a strong case for your loved one. We will investigate the nursing home's practices, staff, and policies to determine if they were negligent or abusive. We will also pursue compensation for any medical bills, pain and suffering, and other damages caused by the abuse.
Don't wait to take action if you suspect nursing home abuse. Contact Skip McManes Law today for a free consultation. Let us help you stop the abuse and obtain the justice and compensation you and your loved one deserve.
Contact Skip McManes today at 770-645-8801 to schedule a free consultation and learn more about your legal rights and options.